*** This post contains affiliate links.  If you click on one and make a purchase, I may earn a commission.***     In case you haven't noticed, we have whizzed right through October and have landed firmly in Thanksgiving preparation mode.  One thing I really want to get off of my to do list before Thanksgiving is to finally pick out a light for our "parlor/living room/roku room".  This is the room that used to be a dining room until I switched it around and made it a parlor.  Parlor is where I have landed on what this room is to be named.  Here is a reminder picture:
Hmm.  That picture is very outdated.  A lot of changes have happened in here since I last photographed it. See the chandelier that is clearly a dining room fixture?  That was taken down a long while ago because the tall people kept banging into it.  So, at the moment, there is nothing there.  Just a hole in the ceiling where a light should be.  So sad.  Maybe this light fixture purchase will be the jumping off point to finish the other to do's in this room.
There are some things to consider when picking out the light for this room.  First, the ceiling is low, so the fixture will have to be a flush mount.  I also have shiny chrome fixtures in the kitchen which is adjacent to this room, so I want the light to work with those.  Of course, I love a bargain, so I don't want it to be too expensive, unless it's really pretty and special and then maybe I'll splurge.  Oh and it CANNOT be a boob light.  Not sure what a boob light is?  Here you go:
That's a boob light. You can never unseen that.
With these parameters in mind, I have come up with five options that I think would work well.
Five Alternatives to The Dreaded Boob Light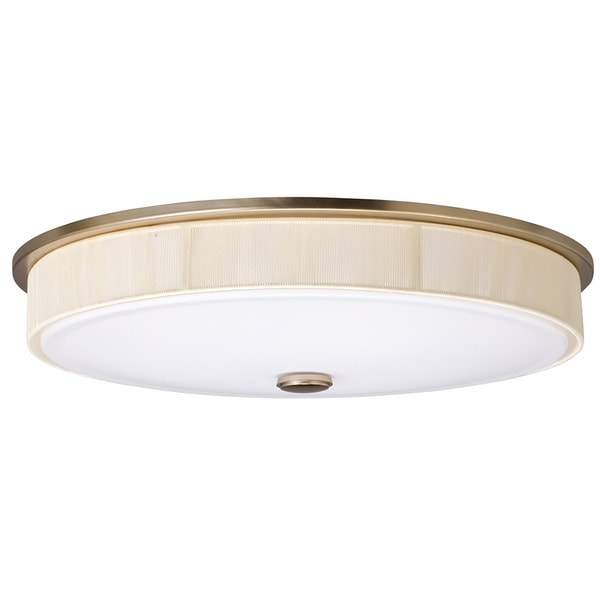 Transitional 3 Light Painted Champagne Flush Mount – I love this one.  This one is probably it.  It's very slender and it has 3 lights, so it will light this room nicely. The metallic finish does not match the kitchen, but I almost don't care.  I really like this one.  It rings in at $162, which is a tiny bit expensive, but I really like this one.  Really.

Industrial Vintage Semi Flush Mount – Ok truthfully, this fixture has no place in my home, but it is totally cool.  So, as a public service announcement to anyone who does have this aesthetic, go buy this guy!  Bonus, it's only $59!  Put it in the shopping cart!
Raindrop LED Flush Fixture – Alright, this lady falls under the category of pretty enough to maybe splurge on it.  Isn't it gorgeous?  I really want this one.  But, the price tag is a bit steep at $276.  Ouch.  Maybe.  It does match the metal in the kitchen. That's one bonus point for this one.
Safavieh Avery Ceiling Flush Mount – This one again has no business in my house, but I kind of love it.  Maybe I'll just change every piece of metal in my house to this gold finish and grab this one.  It rings in at $122.
Progress Lighting Flush Mount – This one is the best match to the rest of my house. I love almost everything about this except for one small thing.  The pretty little piece that is hanging down.  Is it long enough to stab someone in the head? I just don't know.  It is just $90.
Ok, decision time.  I've really knocked two off the list already, so I've got a few short weeks to figure out which of the three left over I want to spend my pennies on.  Any thoughts?
(Visited 3,842 times, 1 visits today)