For me a home is cozy when every room is built around your senses.  You can really focus on your sense of sight, touch and smell with the decor in your home.  Here are the home decor ideas I use to tackle cozy in my home.
Cozy Home Decor Ideas for Every Room in Your Home
Kitchen
It's not easy to get cozy in the kitchen when it comes to decor.  I mean, really, it's a place generally where function comes first.  Anything that isn't functional in the kitchen, is kind of just in the way.  But there are a few things that can definitely add some cozy to your kitchen without disrupting the function.
Lamp on the Counter
I am going to be straightforward with you.  I'm a little scared of the dark.  I like to always have some type of light on in every room of the house.  But the kitchen lights are kind of all or nothing. Like it's either operating room bright in there, or it's pitch dark.
But a little lamp on the counter gives just enough light for me to see that there in fact are not any boogeymen in the kitchen.  A lamp on the counter is going to take up some precious counter space, so if you are short on that, you might want to go with under cabinet lighting, or a cute nightlight plugged into the wall.
But, I have a ginormous island and a spot above the dishwasher that never gets used, so I'm on the hunt for a cute little lamp.
Pretty Soap Dispenser
Any time I can add something pretty and functional to a room, I do.  I know I have to have dish/hand soap out on the counter at all times in my kitchen.  But the plastic bottle from the grocery store is a little too utilitarian for me.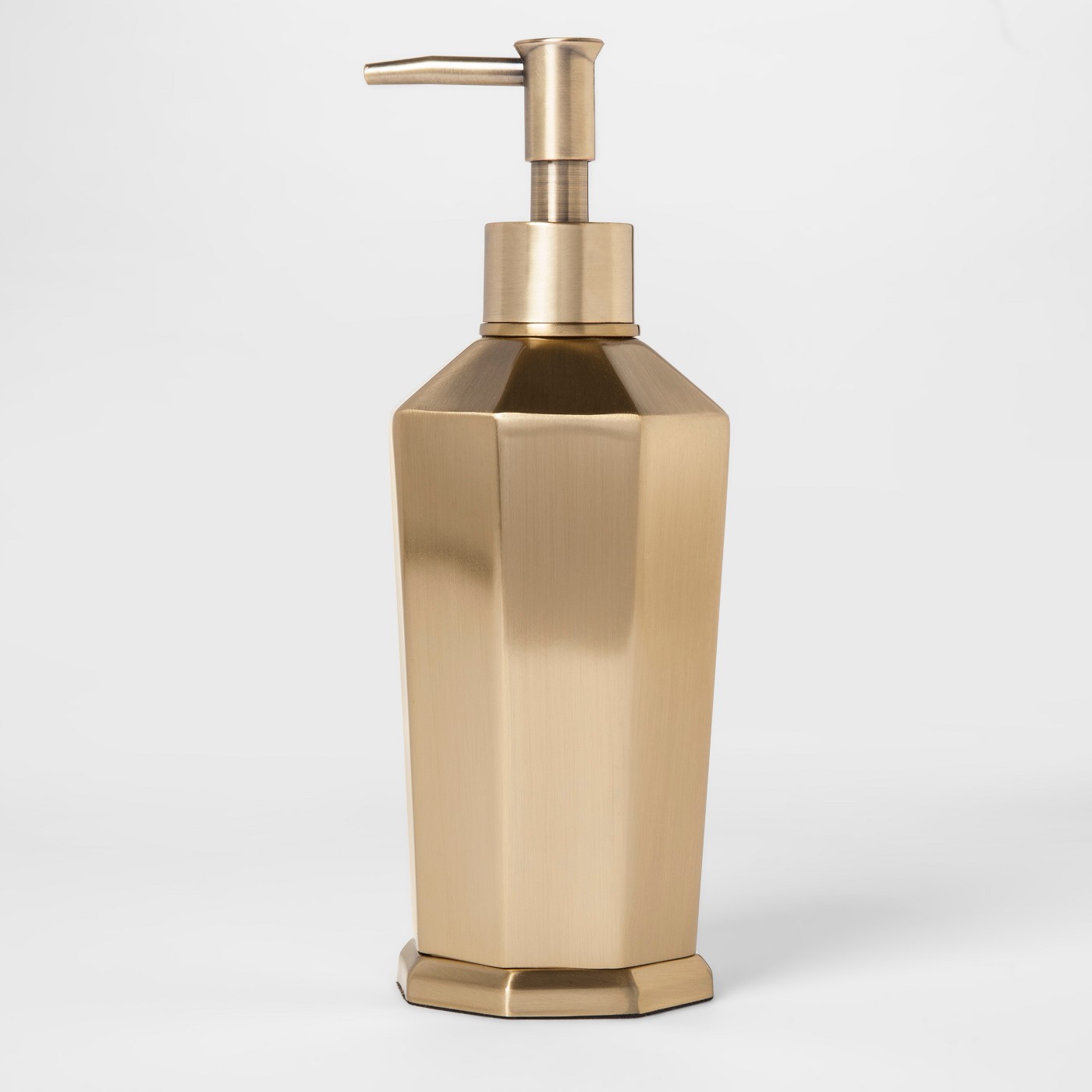 But this chic dispenser from Target will get the job of cleaning done AND look lovely while doing it.  It's  a small luxury that you should have if you can.
A Wax Melter
I'm not a fan of candles in the kitchen. There's enough fire and hot happening, I don't need to contend with more flammable things.
But I do like the kitchen to smell nice.  A wax melter is a great option.  Sometimes a candle is a little too much when you're eating food.  A wax melter is a smidge more subtle of a scent.
Snack Station
I really don't like it when the kids come flying down the stairs, open the fridge, close it, open the pantry, close it, open the fridge again, close it…
A snack station with all their favorite stuff is the solution to this.  They like having choices, but they don't need to have to look through the entire fridge/pantry to make it  A few things in a basket somewhere that is accessible for them, is perfect.
The one pictured above from 100 Things to Do is pretty amazing and they have full plans on their site if you'd like to DIY that bad boy.
Coffee Station
And if the kids get snacks, then Mom gets coffee.  I do not have the time or energy to mess around with looking for things when I'm pre-coffee.
It doesn't have to be super fancy, it just has to have the things that you need for your coffee and if it can look as cute as this coffee station from Hi Sugarplum, then that's just an added bonus, isn't?
A Good Chair for Reading with an Ottoman
This chair is special to me.  This is the chair that I fed my kids in when they were babies.  There were a lot of long nights and heart to heart talks about how if I never sleep again I really won't be very good at being a mother so, please, for the love of God, GO TO SLEEP.
And that ottoman is my new favorite thing.  In life.  That isn't human…I mean, obviously the humans first and then the ottoman.
Interesting Wall Decor
I can't stand a boring wall.  I know most people like a "rest for their eyes", but I'm all about being wowed or confused or something by wall decor.  Something a little weird.  You can see that I have used a giant tapestry of a highland cow to carry out weird in the living room above.
Here's another example from the dining room:
That's the wallpaper in my dining room.  It's definitely not everyone's cup of tea, but I adore it.  It's bright and bold and definitely interesting.
A Candle
The living room or family room is usually a good spot for a great candle.  A cozy home smells good.  And it should smell like home.  I'm picky about scents and I think we should all be.  Your sense of smell is tied very closely to memory, so I believe every home should have a few seasonal candles/scents that really define the character of their home.
I am obsessed with Black Cherry candles from Yankee Candle at the moment and they are great for the fall/winter, but I also love the Evergreen one and anything that smells like clean laundry.
Blankets
I know.  Blankets are a no brainer for creating a comfy living area.  I don't care what the temperature is outside, if I'm in the house, there's a blanket on me.  Which means I have a lot of blankets.  Which means there are blankets on display all the time in my house. Just strewn about.  Not in that fancy way you see on Pinterest usually either.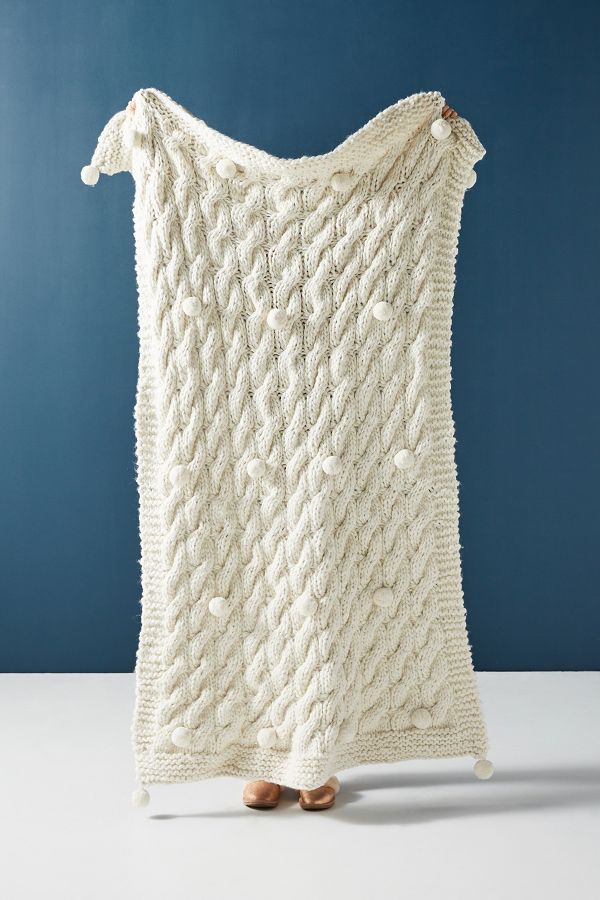 So, since the blankets are all over the place, I need them to be attractive as well as comfy.  A bold color, a pretty pattern, a fringe.. something pretty and something that says, wrap yourself in this!
Throw Pillows
I've bought many a throw pillow in my day.  There are some that are great and some that are not.
There are lots of throw pillows that are simply there to look pretty.  Do you know the one's I mean?  They have sequins on them or they are bedazzled in some way?  They are eye catching, for sure.
But do you ever think about what would happen if you put your head on that pillow?  I can tell you what would happen.  Your hair would get stuck in all of that bedazzlement.  They little sequins and jewels would stick into your face.
SO. NOT. COZY.
To me, a throw pillow has to be as comfy as your bed pillows.  They can still look nice, but they better cradle my drooling face when I take a nap on the couch.
Rugs!
Rugs will do wonders for warming up a room.  They add color and personality and it's hard to get the cozy look without one.
If you're interested in a great rug that you can actually throw in the wash, check out this honest ruggable rug review.
Bedrooms
White Linens
My mother was of the "OH, that will hide all of the dirt" school of thought when it came to picking out things like comforters.  (and floors).  Which, I completely understand, I'm not judging.  But, I have gone in the opposite direction and only use white linens on my bed.
Why?  Because bleach.
Also because they make your bed look like a cloud and that's super cozy.
Essential Oil Reed Diffuser
Your bedroom should smell nice, ok?  Sometimes a linen spray is the way to go, but another great option is an essential oil diffuser.
I like something flameless in rooms where there are blankets and clothes everywhere, for obvious reasons.  The only thing I will caution you on with the reed diffuser is that you want it somewhere it won't get knocked over.  If you're messy, like I am, surfaces get covered quickly and you don't want to throw yesterdays sweater on top of this and knock it over.
A tray (for breakfast or snack in bed!)
Sometimes I have a snack in bed while I watch tv.  Some people are horrified by this.  Whatever.  This is a judgment free zone, ok?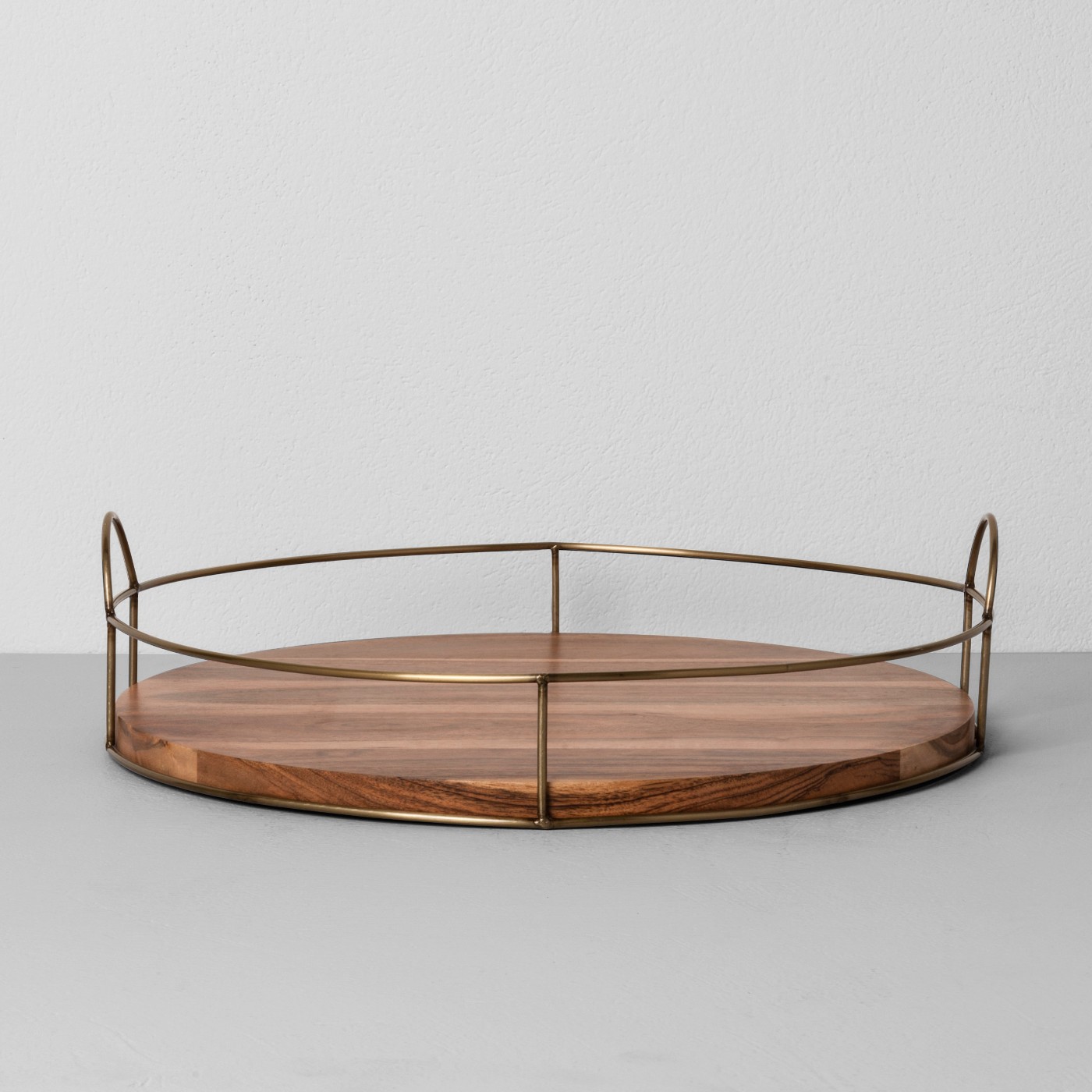 What I really like about a tray in the bedroom is that it makes it easy to transport things back to where they belong.  So if I had popcorn and some soda while watching my movie, in the morning, I can pop my glass and the bowl back on the tray along with any other stray things, and return them to wherever they belong.
The Best Pillows You Can Afford
Bad pillows are an instant bad nights sleep.  I'm not super extravagant, but for pillows that will help me and my family sleep well, I'll spend as much as I can afford.
This article from Sleep Advisor is a great resource for picking the right pillow for your budget and for your head cradling requirements.
Special Wall Art 
I found this print at Urban Outfitters a long time ago and I've always loved it, but I haven't bought it yet.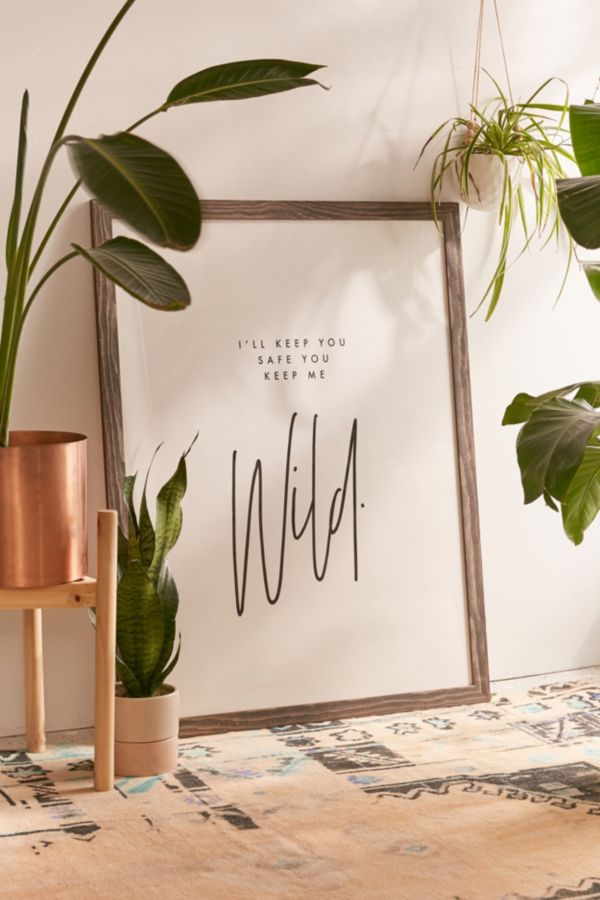 I don't know why this speaks to me, I don't know of my husband and I which one is responsible for safe and which for wild. I guess both of us at different times.
Either way, I just love this print.  This is what I mean by "Special Wall Art".  Something that speaks to you in some way.
Dining Room
The dining room can be tough when it comes to trying to be cozy.  But it can definitely be achieved.  Pay attention to the five senses and you can get there.
Candles for lighting, not for their scent
Candlelit dining?  Cozy, for sure.  Hopefully you have some lighting that you can dim way down and eat by the glow of the candles.  And I'm not talking about romantic dinners for two. I'm talking with the whole family.  There's something crazy cozy about the light of a candle.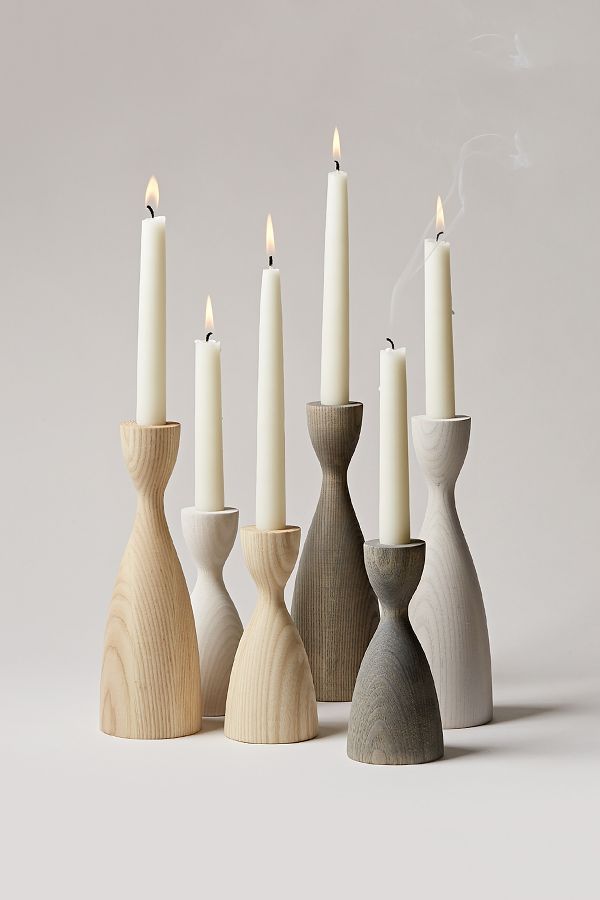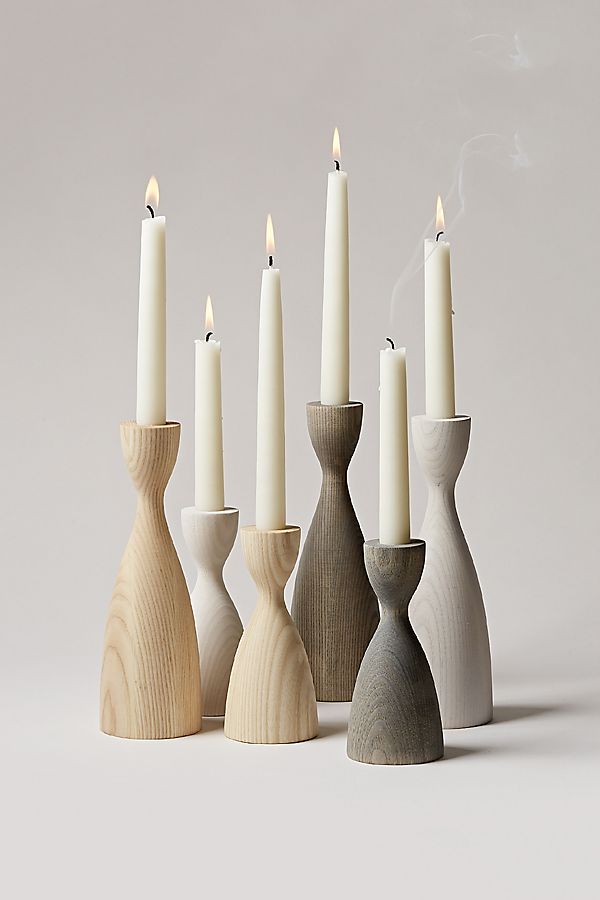 What you don't want to do in the Dining Room, however, is use scented candles.  I don't want to eat meatloaf next to my black cherry candle.  It's just too much going on.  Sensory overload, ya know?
But some white pillars of tapers in some beautiful candle holders is just right.
A great tablecloth or runner
I found the best tablecloth years ago on-line at H&M.  It had dramatic ruffles and I was going to order it.  As soon as I got a chance to grab my credit card.  And then it sold out and I've never seen it again.
SO.NOT.COZY.  🙁
But good, quality table linens go a long way in adding some softness to a dining room.  It could be a tablecloth or a runner or even place mats.  Something to break up the expanse of wood that is the dining room table.
Something dramatic (the walls, the centerpiece, the view?)
If you're going to put in the effort to eat in the dining room (instead of on the couch, don't lie, you know you do it all the time), then you should make it a little special with some drama. I have that aforementioned wallpaper that is above, but there are easier ways to get some drama than wallpapering a wall.
A beautiful centerpiece would definitely do the trick.  If you are lucky enough to have a great of something, that could definitely be your drama.
Pretty dishes
You can add color and personality with some great dishes.  Matching dishes, totally mismatched dishes, it's up to you, but don't be a bore in the dish department.
I love the idea of mix and match and the enamel spoons here are gorgeous.
CLOTH napkins
Yeah, cloth napkins.  It's something my mother loves.  I've always thought, I don't have time for cloth napkins!  But for a special occasion?  It's kind of nice, isn't it?  We're going to have cloth napkins at Thanksgiving this year.
These are colorful and lovely, although perhaps a little clash-y with my crazy wallpaper, so maybe not these in particular, but something just as nice.
Bathroom
Wait, you can be cozy in the bathroom?  Why, yes, you can.  There's even cozy soap.  I'll show you.
Pretty Storage containers
We have all sorts of stuff in our bathrooms.  Toothbrushes.  Q Tips.  Hairbrushes.  I mean, it's a long list, you get the idea.  Normally all of that stuff is strewn about the counter.  But if you can containerize all of it, you're instantly a lot tidier.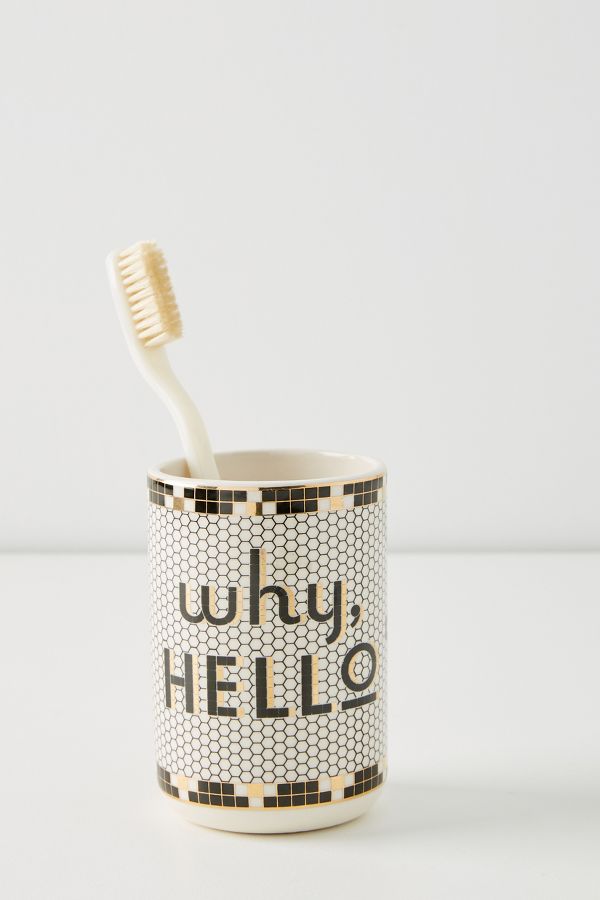 And if the containers happen to be as cute as this one from Anthropologie, then there's not a thing wrong with that, now is there?  But mostly, if it gets you more organized, then it's helping you get to cozy.
Excellent Towels
Good bath towels are a nice luxury.  You don't have to break the bank for a good towel, either.  As long as you know what you like in a towel.
Personally, I like a lightweight, but still absorbent towel and I like towel size, not sheet size.  Why?  Because they dry faster and also I always wrap my towel around my hair after I've dried off so that my hair starts to dry.  A big, bulky towel is not good for that.  I know they have special towels that you can get for wrapping around your head, but I'm not really into buying things that are only good at one thing.
These pretty and lightweight towels from Craney & Canopy are perfect.  They'll take up way less space than your average towel, too.
Felted Soap
Did you even know felted soap was a thing?  It is.  And it's amazing.  You can buy it online at Etsy.
But, better than that, you can make your own.
I have a tutorial over Felted Soap over on my sister blog.  It's ridiculously easy to make and way less expensive than buying. I also prefer to make mine because I can pick whatever soap I want.
Great shower curtain
If you have a shower with a shower curtain (as opposed to glass), then your shower curtain is going to be a big focal point in the bathroom
You can make it crazy bold, or more of a texture piece, but it should be a little special since it's going to get a LOT of attention.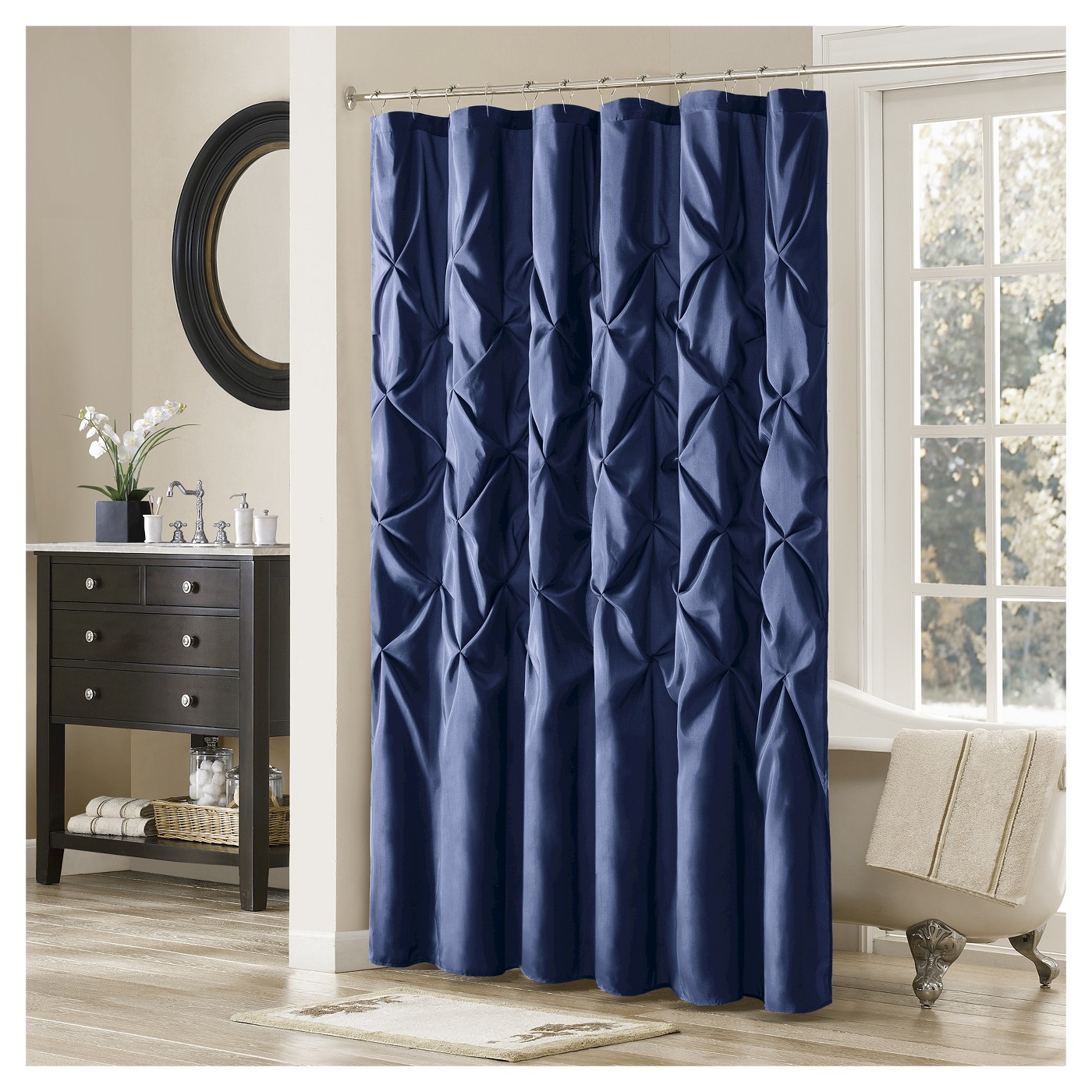 This gorgeous textured blue shower curtain from Target is a whole lot of drama for 30 bucks.
Something that smells good
You can do a candle in the bathroom, or a spray as needed.  I don't really like leaving an unattended candle in a room, though, so I like to do something not fire based for a making the bathroom smell good.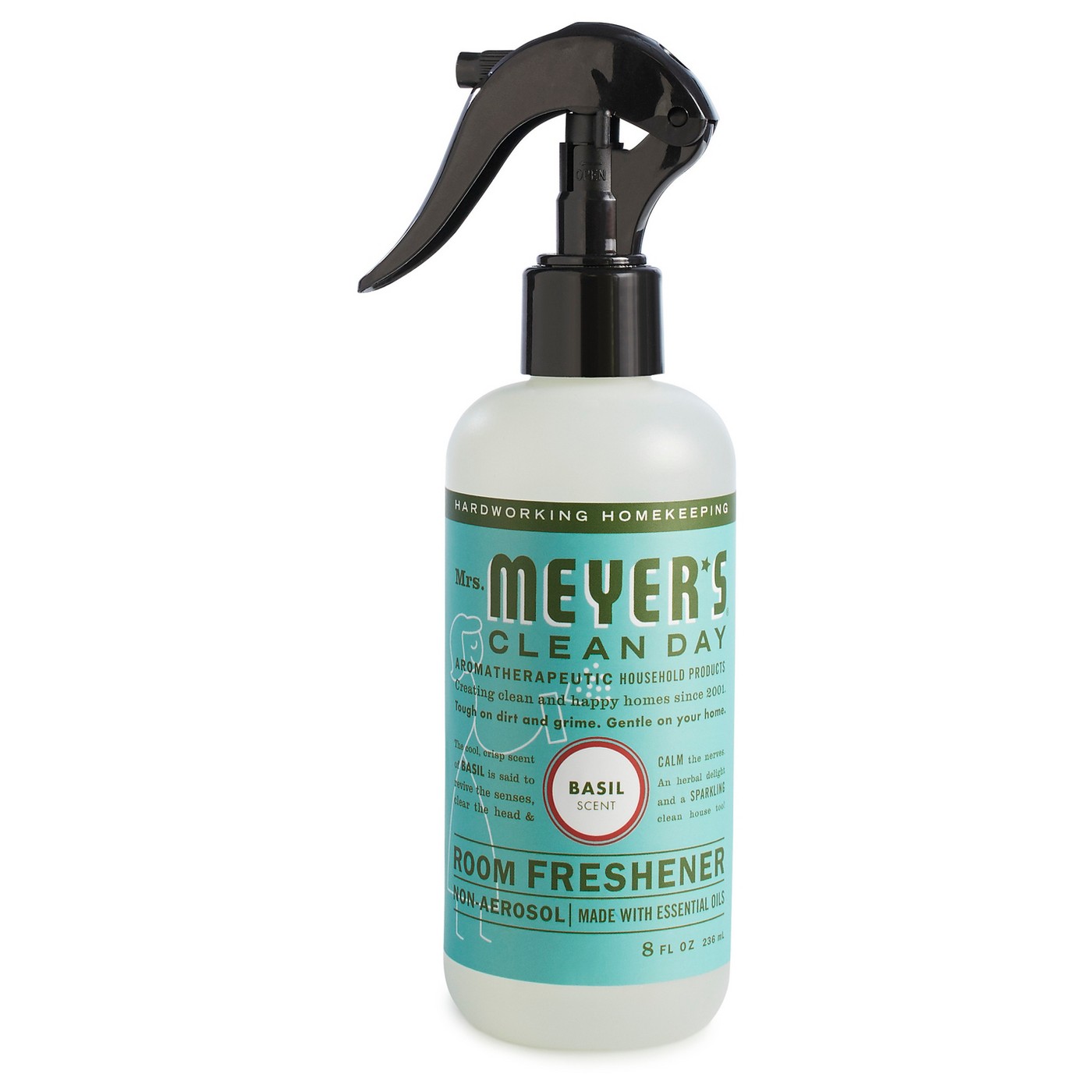 I'm a big fan of Mrs. Meyer's.  The products smell great and the packaging is adorable so I don't feel compelled to buy a pretty bottle for it.  This room freshener is perfect for the bathroom.
Alright, there you have it.  We just cozied up every room of your house!  We addressed I think the senses (except taste) in every room and that's what I think is important for making a comfortable home.
What did I miss?  What do you do in your home that makes it ultra-cozy?  Drop me a line in the commetnts and let me know!
If You Loved this Post, I'd love it if You Pinned it!
(Visited 171 times, 1 visits today)