Urban Outfitters is nostalgic to me because there was (maybe still is?) a big one in the city I went to college in.  Somehow I remember it being far less expensive then, however.  But their stuff is so quirky and, well, let's face it "cool" (I hate cool, except, really no one hates cool) that you might not mind paying a premium for the kitsch.  Here's what I thought was cool*puke a little*.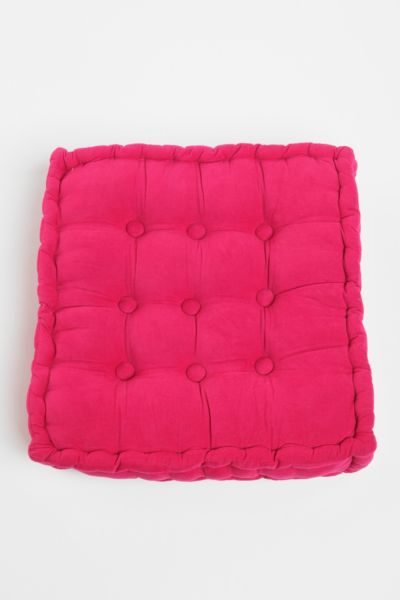 Buy It – This floor pillow comes in a number of punchy colors and at 2 for $60 dollars, it's a great dorm room buy.  I would have loved a couple of these for Melrose Place night when 12 young women were squashed in  3 square feet of available dorm room space.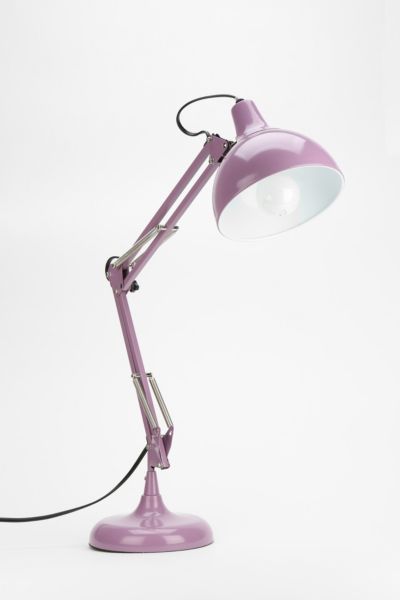 Spy It – Yes, I like this lamp as much as you do.  It's cute in lavender and there are a bunch of other cute colors.  It's $89.  Still super cute or can you take your butt to Target or Walmart or Ikea for something nearly as cute?  I thought so. Me too.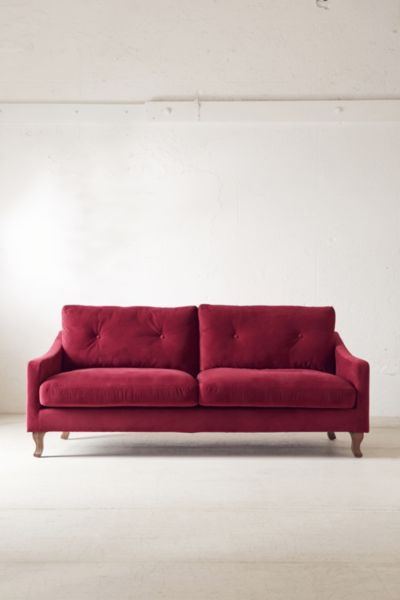 Buy It – I'm totally crushing on this sofa.  I love the arms and the fabric (and it comes in blue, too!).  Under $800 is a great deal for something this classy.  If only a mysterious accident would befall one of the two sofas I already own…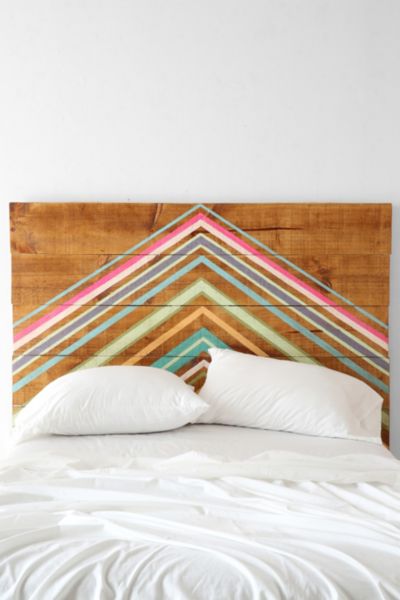 DIY It – I love this headboard.  It's pretty, it's colorful, it's unique AND it screams DIY.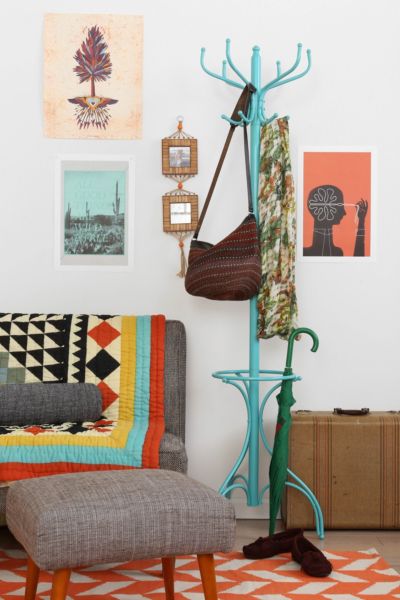 DIY It – Every third yard sale and/or thrift store you go to will have a coat rack.  Don't you dare pay $78 for this (and that's a sale price!).  Get thee to the Goodwill, blast it with same spray paint.  Done.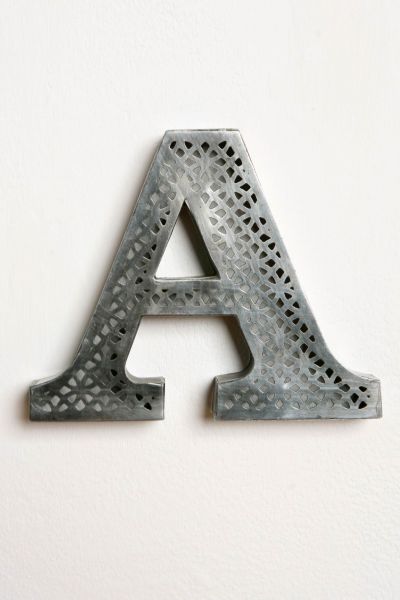 Buy It – I like these metal letters, especially at the sale price of 2 for $20.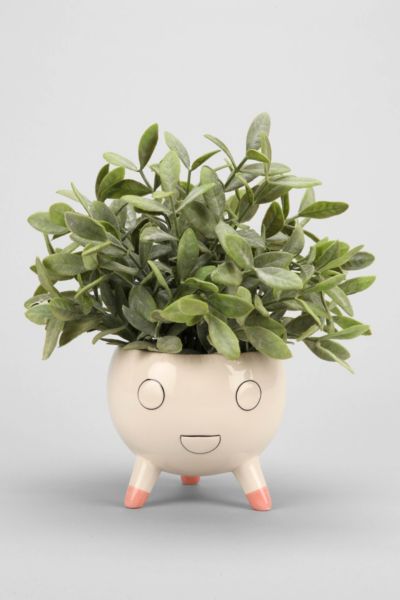 DIY It – Aww, I love this little dude.  It's $19, but so DIY-able.  It would be hard to find something with those cute feet, but even just a little round bowl with Sharpied eyes and mouth would be adorable.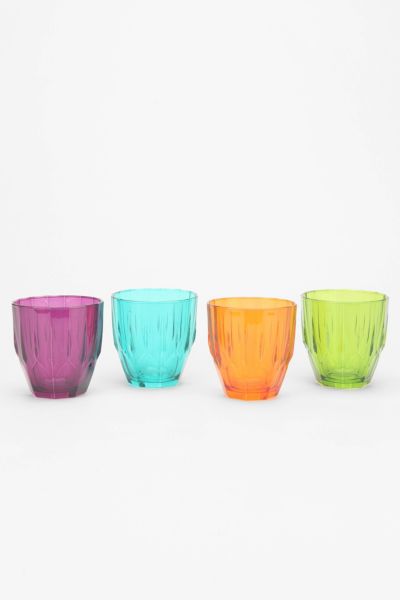 Buy It – I love to have every day things have a little touch of special.  These are $14 for the set of 4 and definitely have that special touch.  I would love to drink my lemon cucumber water out of one these.