Ooh, guys, there is a chill in the air today!  I am so ready to start making soups!  Here's my idyllic picture of Fall in New England.  Me on the couch with a blanket and a pillow and a mug of hot soup to eat and also a book to read or a movie to watch.  Yes, movie, because you can't eat soup and read a book at the same time.  Simply not enough hands.  So sad.  Here are the Best Soups for a Cozy Fall.
The 9 Best Soups for a Cozy Fall

You know the list has to get kicked off with something pumpkin flavored.  This looks like it would have a most amazing texture and the color is gorgeous!
This is meal-worthy soup.  Whole lotta protein going on in that crock pot.  And if it's in the crock pot, you know it's easy!
Are you dying to make soup yet?  This one looks ridiculously good.
I can already smell this one cooking on my stove.  I might have to try this one first.

Pumpkin in my chili??  Don't mind if I do!
There's a lot going on with this soup and I like all of it.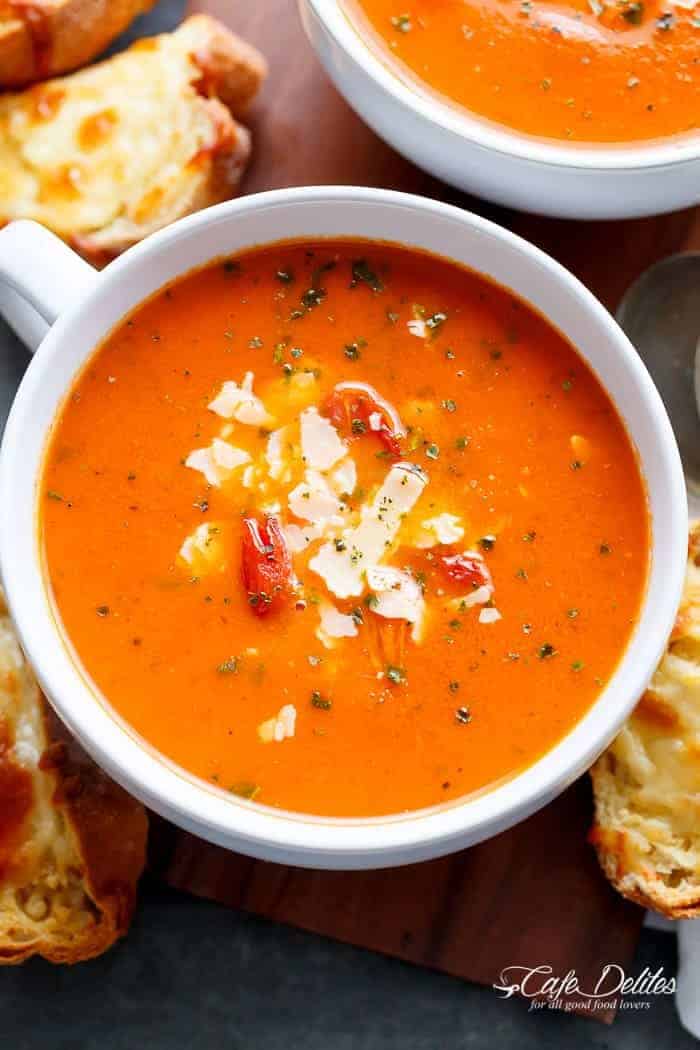 I'm not usually a fan of tomato soup, but this creamy one looks divine.
Don't you want to dive into this bowl?  This has just skipped ahead to the front of my to be made line.
This guy is packed with veggies and a tiny bit of heat to really ward off the fall chill!
Alright, I'm off to buy all of the butternut squash!  I'll let you know how it turns out!!