If you know me at all, you know that cleaning is not my favorite thing.  In fact, it is very likely my least favorite thing of all of the things.  Ever.  I have to concoct all sorts of crazy ideas to get myself motivated to do it like Cleaning Karaoke or 15 Minute Interval Cleaning or a play list of inspiring TED talks to listen to.  When it comes to Spring Cleaning, well, I generally don't even do it, to be honest.  But! I do love testing out hacks from Pinterest so I've compiled a list of Spring Cleaning Hacks for every room in the house and I'm going to challenge myself to try them all.  Ok, most of them.  10 of them?  We'll see how it goes.
Spring Cleaning Hacks for Every Room In Your House
The Kitchen
I actually don't mind cleaning the kitchen.  It's the room that gets cleaned on at least a daily basis, so it's never got too thick a layer of yuck.  But there are definitely little cracks and crevices that need some extra attention that I don't get to every week.  Spring cleaning is perfect for that.
Remove Water Stains from Stainelss Steel from Fabulessly Frugal
This is one I definitely need to try.  I swipe all my stainless with usually a Clorox wipe (probably, most definitely, not the right way to clean stainless) a couple times a week, but those water stains are pesky!  I'd love to see a shiny dishwasher again!
How to Deep Clean a Fridge from Centsable Momma
The fridge can be a beast to give a thorough cleaning to.  It's so much work emptying and getting in to all those tight spots.  This tutorial from Censtable Momma looks like it will for sure help!
How to Clean a Glass Stove Top from Happy Momma Tales
Oh, my glass stove top is DYING for this.  I've actually done this one before and it absolutely works wonders. It's always completely bizarre to me that water can leave such a nasty mess on the stove top.
How To Clean and Seal Granite Counter Tops from Tips Bulletin
I redid my kitchen, I think almost 6 years ago now and I'm pretty sure my granite is due for a sealing. It's lost that brand new granite luster, you know?
How to Restore Butcher Block Counters from This Old House
If you've got Butcher Block that needs some restoration, why not tackle that at spring cleaning time?  You know you don't want to clear off those counters more than once a year.
Clean Your Oven With Baking Soda from What's Up Fagans?
I must be a messy cook (I am TOTALLY a messy cook) because my oven is dying for a good scrubbing.  I do the self cleaning thing, but there's nothing like a good hand scrubbing, right?
How to Clean Greasy Cabinets from Hunker
You never really realize just how dirty your cabinets are until you take the time to clean them.  Here's a tip.  Clean them. Check out this tutorial and clean them.  You'll be glad you did.
Homemade Floor Cleaner from Nature's Nurture
I've been using this homemade floor cleaner for years and I love it.  It's clean and it's cheap and I know exactly what's in it.  I like that you can switch up the fragrance with different essential oils, too.
Clean Your Microwave from Simply Stacie
The microwave suffers from so many splatters.  I mean, have you ever heated up leftover pasta in the microwave?  It looks like a scene from Dexter.  Give it a thorough cleaning this spring, ok? Maybe do it more often than once a year.
Grout Cleaner from Life Prekarious
I've done this one before!  The toilet bowl cleaner in the grout lines trick. Works like a charm, I promise.  Super simple, too.  It's almost like the grout bottle was made for this application.
Living Areas (Family Room, Living Room, you get the gist)
Ok, I don't love cleaning the living areas.  I mean, I pick them up and give them a good going over once a week, but things tend to sneak up on me in the living rooms.  For instance, I cannot ever go a week without doing a THOROUGH  sweeping under the couch. Just trust me on that.  I've actually considered doing a weekly series on the things I find under my couch.  Let me know if you're actually interested in reading that.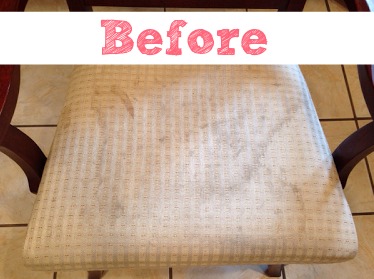 DIY Upholstery Cleaner from Frugally Blonde
I think these are technically dining room chairs, but a good upholstery cleaner is obviously a must for your living areas.  I don't even want to know what the myriad of stains that my family and animals leave all over the couches and chairs are made of.  For real.  I don't want to know.
Clean Window Tracks from The Intentional Mom
Why do window tracks get so dirty? Where does that dirt come from?  Is it flying in through screen?  I don't even get how it's possible.  I hardly ever open my windows.
Screen Cleaning Hack from Handyman Magazine
Ok, so following up on the dirty window tracks is this awesome hack for cleaning your screens with a lint roller.  Brilliant.  I've always cleaned my lampshades with a lint roller, but didn't think of it for screens.
How to Clean Your Mirrors from How to Get Organized at Home
Mirrors can make or break your home.  If they look streaky and gross, they will break your home.  Check out this tutorial to make them squeaky clean!
How to Dehair Your Rugs from Part Unknown
This picture has been floating around Pinterest since the beginning of Pinterest.  Squeegee to remove pet hair from carpet. It's genius. I cannot for the life of me find the original source, but hats off to whoever it came from.  I'll gladly link you if you reach out!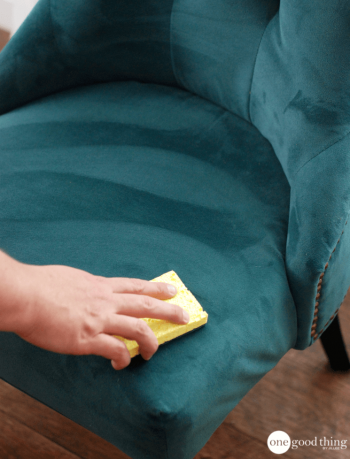 Clean Microfiber Furniture from Organization Junkie
Microfiber is so popular because it is touted as being so easy to clean, but it helps to know what exactly to clean it with!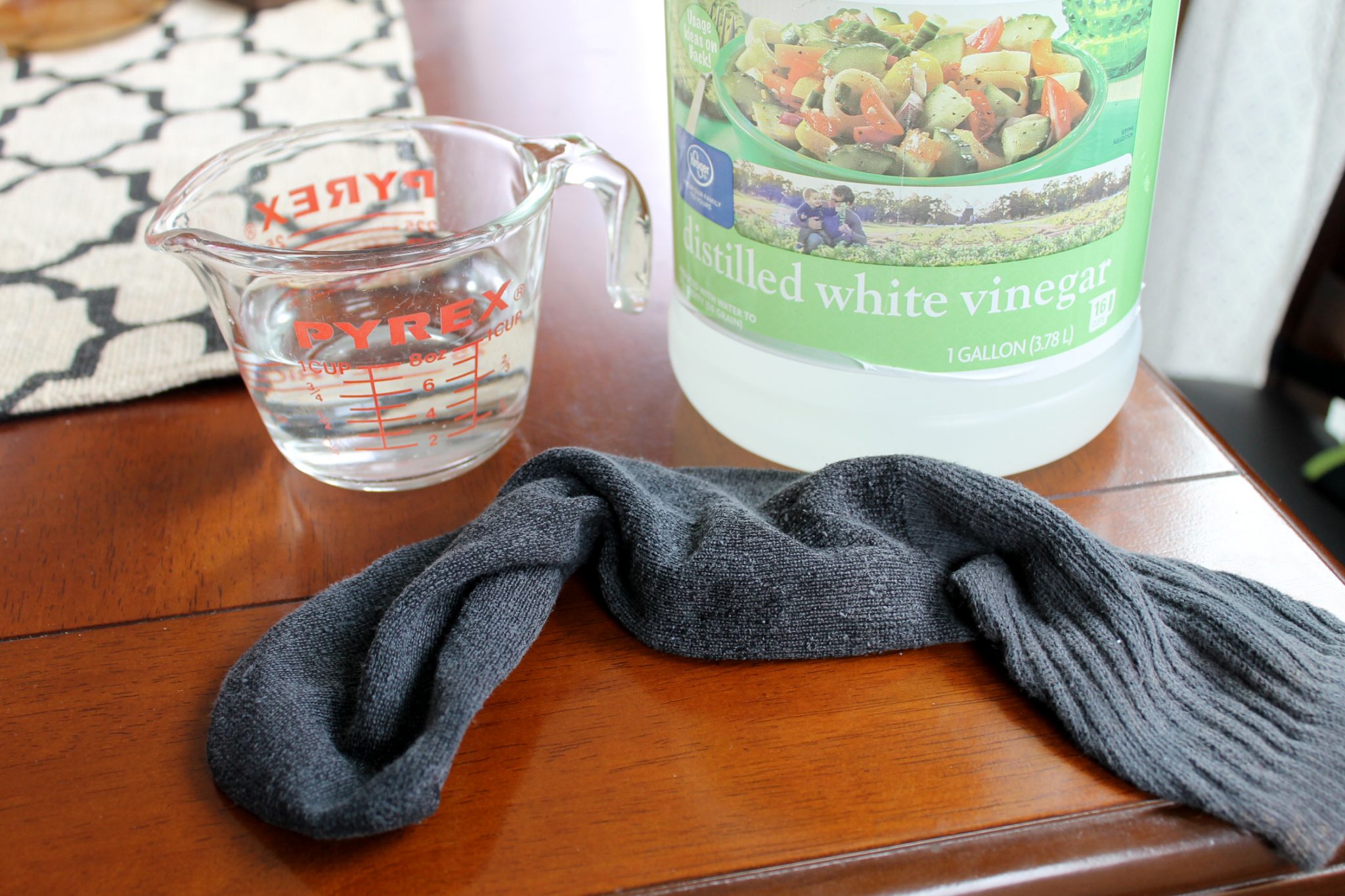 The Best Way to Clean Blinds from The Country Chic Cottage
Guys, the blinds get NASTY!  Do you even ever look at them?  I don't.  And then I do and I'm like OH MY GOD!  Burn the house down is the only solution to that amount of dirt!  Just kidding, just check out this sweet tutorial. It's much more cost effective.
How to Clean a Fireplace from Simple Green
This is such a great tutorial from Simple Green. The fireplace is definitely one of those spots that I look at and think, how on earth do you even clean that?
How to Clean Curtains from Premeditated Leftovers
Yeah, I don't ever think about cleaning curtains.  But they should totally be cleaned occasionally. Skip over and check out that tutorial, then come back and peruse the rest of these great hacks.
How to Renew Leather Furniture from At Home with the Ellingtons
If you spend big money on leather furniture, you are going to want to keep it looking its best!  Just click through for all the juicy leather cleaning secrets.
Bathroom
We don't really need to talk much about why it's important to spring clean the bathroom, do we?  I mean, do you have boys living in your house?  Ok, enough said.
How to Clean Your Fixtures from Ask Anna Moseley
I love that this tutorial uses lemons to bring a super shine to your fixtures in the bathroom. I might suggest using gloves with this. Lemons sting!
How to Clean your Bathroom Vent from Family Handyman
Do you ever look up when you're in the bathroom?  No?  You're going to want to try this hack to clean your bathroom vent then.
DIY Mold Remover from Root & Revel
Mold is no joke.  It's a flipping living organism invading your bathroom.  Give this a try and see if you can eradicate it.
How to Clean your Shower Head from One Crazy Mom
Is your shower not as awesome as it used to be?  You probably need to give it a cleaning.  Check out this tutorial and see how.
Clean Stains from Your Toilet from Frugally Blonde
Ok, this was the least nasty picture of how to clean stains from your toilet.  You know you need to know this information.  Just go check it out, ok?
DIY Tub/Shower Cleaner from Joyful Homemaking
You guys, if you aren't doing this one, start immediately.   It will change your life and the lives of your children. I mean, it will only change it in so far as they will have a far cleaner shower/tub to bathe in, but still. It's something, right?
Bedroom
Bedrooms, if you are living right, are not too bad as far as the actual "cleaning".  There are a couple of nasty spots to tackle in the bed area, but other than that it's mostly about keeping organized, right?
Clean Your Mattress from Yellow Bliss Road
Let's not talk about this one too much, ok?  There are lots of reasons to clean your mattress.  Just read the tutorial and do it, ok?
Jewelry Organization Hack from View Along the Way
There's an entire small closet redo in this post that you should totally check out, but I wanted to put out how genius it is to use tea cup hooks to hang your necklaces!  Brilliant!
Get the Musty Smell Out of Your Sheets from Organization Junkie
Umm, no one wants smelly sheets.  Go clean them, k?
How to Clean Bed Pillows from eHow
I gotta say, I never really thought about cleaning bed pillows.  I'm more of a throw them away and start fresh girl. Who knew?  Check out the tutorial.
Drawer Organizers from A Real Housewife of NYC
I love this idea for neatly storing your unmentionables!  You know, like your socks.  Shhhhhh.
Dining Room
Thankfully there isn't a lot of additional stuff to clean in the dining room, cause, guys, I'm sick of cleaning and I'm not even actually cleaning right now, I'm just talking about it to you.
DIY Natural Furniture Polish from Health Extremist
The dining room table should always shine, shouldn't it? If you're going to shine it, why not DIY it naturally?
How to Polish Silver from Tater Tots and Jello
If you're lucky enough to have some heirloom silver (that sounded weird, didn't it?), you're going to need to learn how to polish.  Here you go.
How to Store China from So Much Better with Age
I'm a sucker for pretty china.   Here's how to store it to keep it looking classy.
Ok, phew.  That was a lot of spring cleaning hacks.  I'm going to need, like,  a week to recover from writing that.  Then I'll start cleaning, I promise.
If You Liked It Then You Shoulda Put a Pin In It!