If you're going to do handmade gifts, then I definitely think you should make them yourself.  But let's be real.  This is the busiest time of the year, hands down, bar none. That doesn't mean you can't give a thoughtful handmade gift.  It will just be made by someone else's hands.  I found the best Handmade Stocking Stuffer Ideas for everyone on your list!  ***This post contains affiliate links.  If you click one and make a purchase, I may receive a commission at no additional cost to you.***
Handmade Stocking Stuffer Ideas
I have some super creative and special friends who make awesome things.  Some of them are so creative and special, they have their own store for the things that they make.  The Funnel Cake Tree is one of those special shops.
Handmade Crochet Items from Funnel Cake Tree
At The Funnel Cake Tree, you'll find handmade crochet items, pins and hair ties.  Among other things.  These adorable crocheted Octupus are my favorite.  They are so colorful and cute.  If you've got a small child on your list (ok, let's be honest, my 14 year old daughter would probably love one), this is a great option for a stocking stuffer!
For real, my 14 year old would really, really love one of these rainbow crocheted beanies, though.  I'm going to have to get her this.  Aren't I?
The colors are so vibrant and I've bought stuff from The Funnel Cake Tree before.  Their quality is great, the shipping is quick and it feels awesome to support a small business.
AND!  They are offering a pre-Black Friday Discount Code for 30% off for anyone who signs up to receive their newsletter!
My next stop for fantastic handmade stocking stuffer ideas is Etsy.  Etsy is so chock full of super cute handmade gifts that the search I did returned 250 pages of results.
Sling Shot with Felted Balls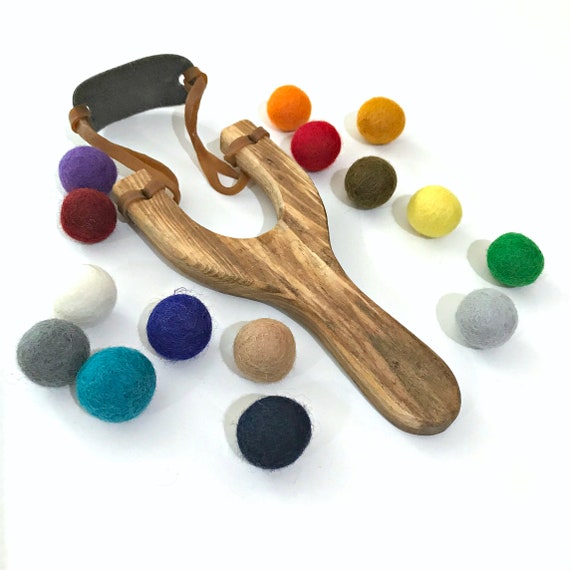 In general, I'm not a proponent of weapons as toys for children, but I do really like this slingshot with felted balls.  I can see my son and my niece and nephew getting quite a kick out of this.
And, I don't know if you're familiar with felted balls, but, they are harmless.  Probably even more harmless than a nerf pellet thing. So, I'd be comfortable with this as a cute stocking stuffer.
Actually, I kind of love that this is basically a handmade nerf gun.  Pretty neat.
Fortnite Socks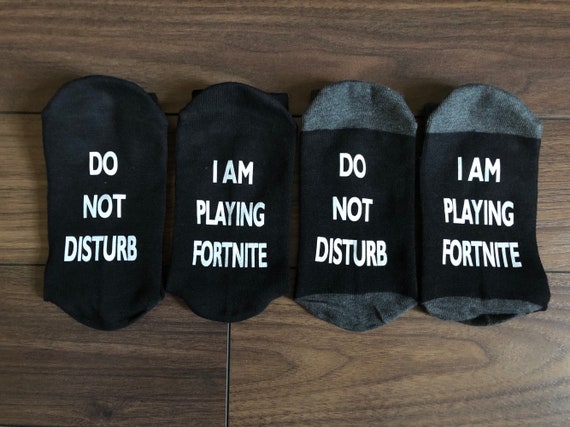 Don't even try to tell me that you don't have someone in your life who plays Fortnite. Fortnite swept the country like Cabbage Patch Dolls in '83.
Here's why these Fortnite socks are a great gift.  They are thoughtful.  You bought Fortnite socks for a Fortnite lover.  How very thoughtful of you.
But also, you bought them socks!  And socks are wonderfully functional gift!  It's a win for everyone.
Bath Salts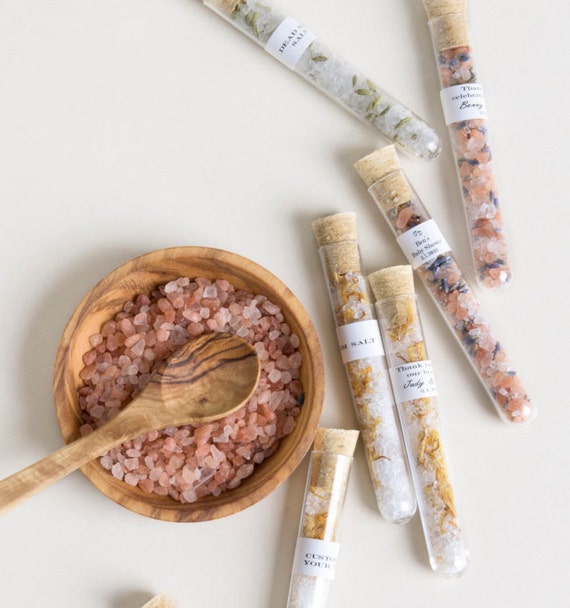 Do you know someone who needs some pampering?
The answer is yes.  Everyone needs a little pampering. Generally, the women in your life, need and love pampering.  These bath salts are perfect for that person. They are functional and the packaging is lovely, isn't it?
These would be a great stocking stuffer for your wife. AHEM.  FOR YOUR WIFE! Or your kids teacher.  She'd love this, too.  This is a great teacher gift.
Candy Bar Wrappers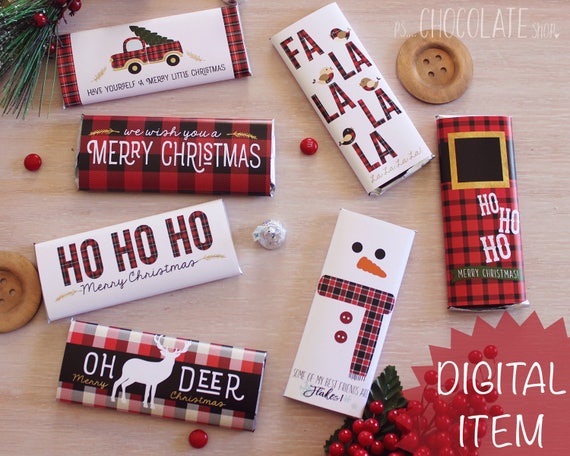 Santa ALWAYS puts candy in my kids stocking.  I mean, I prefer that they not eat junk like chocolate, but Santa does not and has never listened to me, so, they get chocolate bars on Christmas.
Santa should totally download these Candy Bar Wrappers though and up his stocking stuffer game.  These are fantastically festive.
This is also a great idea if you're one for giving out little holiday gifts to everyone in your kids class or everyone at work or everyone you meet randomly on the street.
Seed Bombs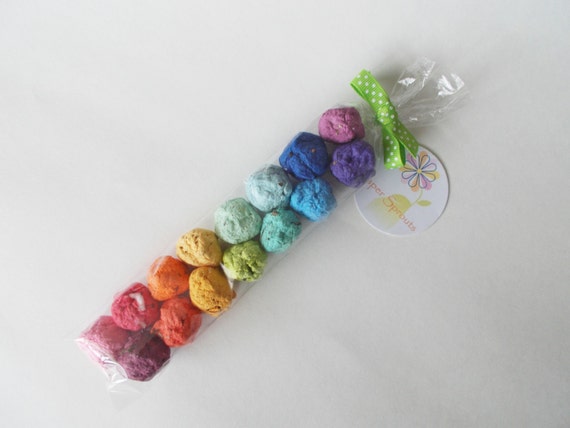 If you have someone in your life who is a gardener, these little seed bombs are such a sweet gift to give.
First of all, how adorable are they?  Little rainbow seed bombs?
Second of all, what's better than a gift that sprouts flowers 6 months later?  I love this.
Personalized Mirror Compact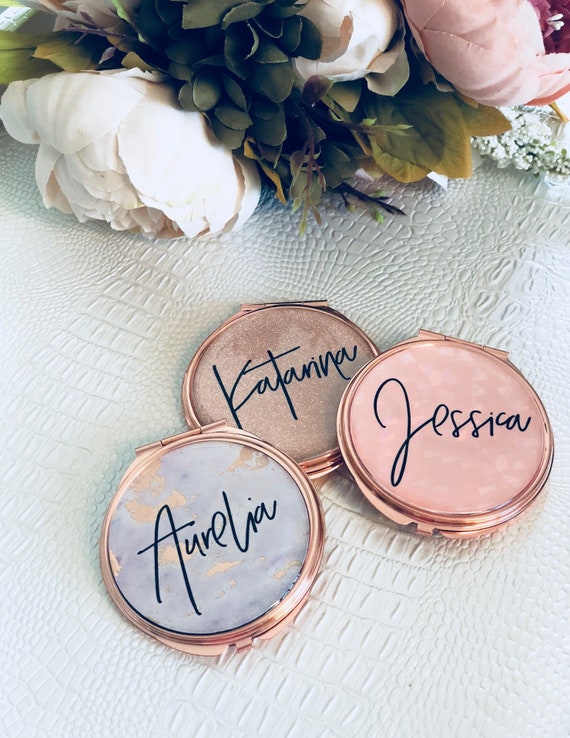 One thing our smart phones cannot do for us particularly well is work as a little mirror.  Now, my husband will tell you I'm wrong, that all you have to do is take a selfie and that's basically a mirror.
We'll agree to disagree on that one, hon, mmkay?  A little compact mirror is super handy for touching up lipstick, checking out your hair and picking spinach out of your teeth.
Which makes these hand lettered compact mirrors a perfect stocking stuffer!
Flannel Hand Warmers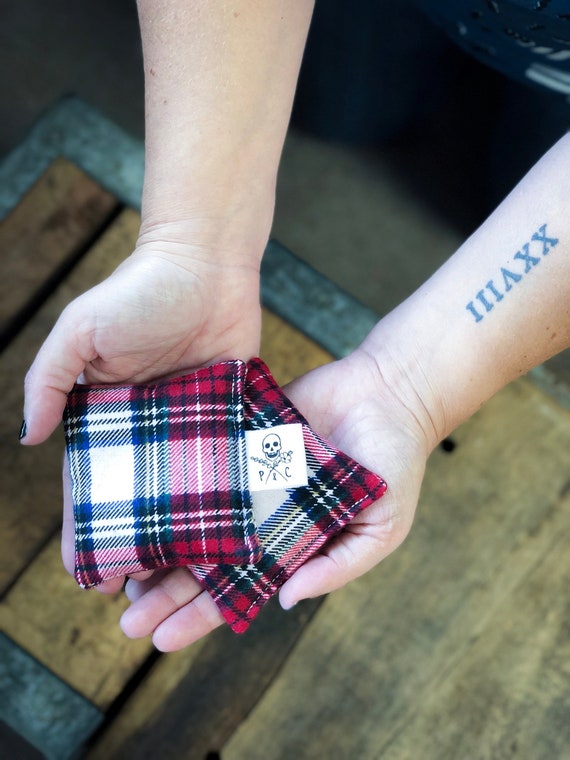 The men in your life are often the most difficult to buy for.  And when you're trying ot buy them stocking stuffers, forget it.  My husband gets pistachio nuts and a gossip magazine in his stocking every year.
But this year, maybe some hand warmers for those frigid, snowy nights when he has to shovel?  Or, if you have a Hockey Dad in your life, these are for him.
These are so thoughtful.  He'll think of you everytime he stuffs his hands in his toasty warm pockets.
Sloth Felted Soap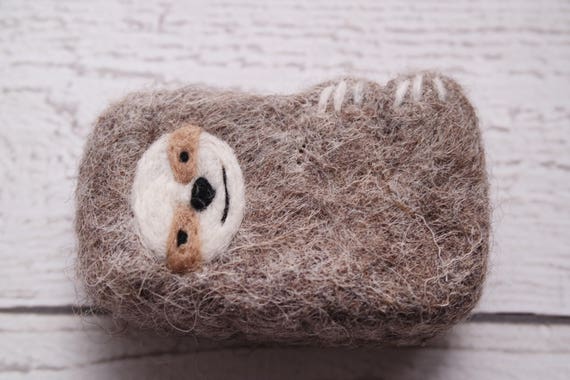 I'm obsessed with Felted Soap.  You can totally make your own (see my felted soap tutorial here), but can you make your own Sloth Felted Soap??
Well, maybe you could, but you could also just buy it.  And, I mean, really, does it get any cuter than that?
That face, though.
Wooden Top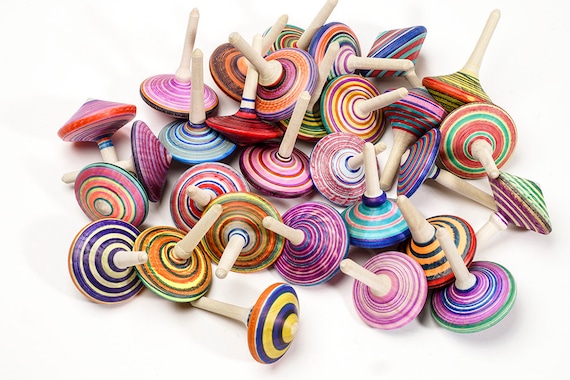 Brightly colored spinny things?  Who doesn't love that.  The little people in your life will adore these wooden tops.
Tops are great for fine motor skills, but there's something very nostalgic about a wooden toy, too.
This is something that will last and last and you can feel good about giving a gift like that.
Pre-Shave Oil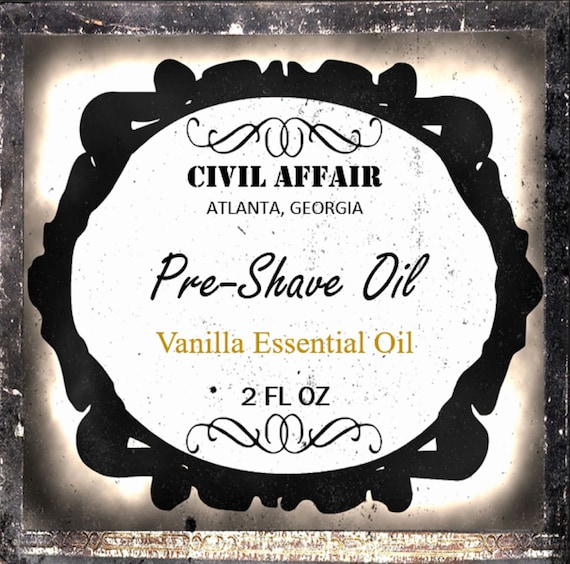 Here's another great option for any of the men in your life.  Vanilla Essential Oil Pre-Shave Oil.  And it smells like vanilla.
I'll take a vanilla smelling face over a cologne-ish smelling face any day of the week.
What I love about this as a gift is, I think for most men, they would never even think about buying something like this.  And then they would use it and be like, Hey, this is kind of awesome!
Ear Bud Case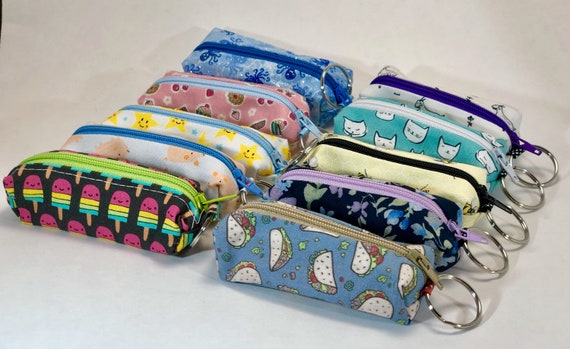 These little itty bitty hand made zippered bags are the perfect stocking stuffer idea for anyone who loves either lip balm or their ear buds.
If they love both of those things, you might need to buy two of these.  I don't think you can fit both of those in there at the same time.
I love the different options for fabrics.   I love something that is unique and useful!
Crocheted Face Scrubbies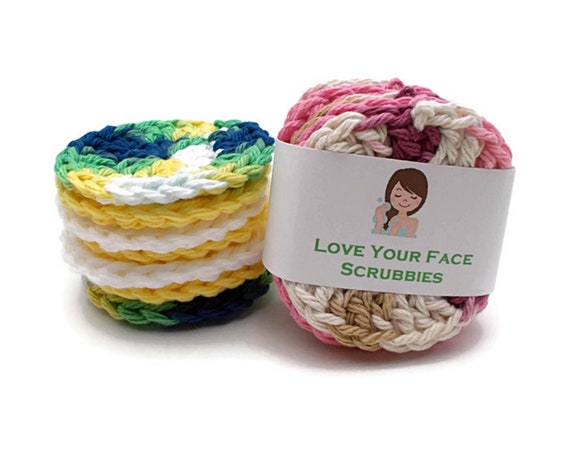 I want these crocheted face scrubbies for myself.  There isn't a single thing I don't like about these cozy little scrubbies.
They are cute, they are functional and they are handmade.
That's all I ask for in a stocking stuffer, ok?
Personalized Utility Knife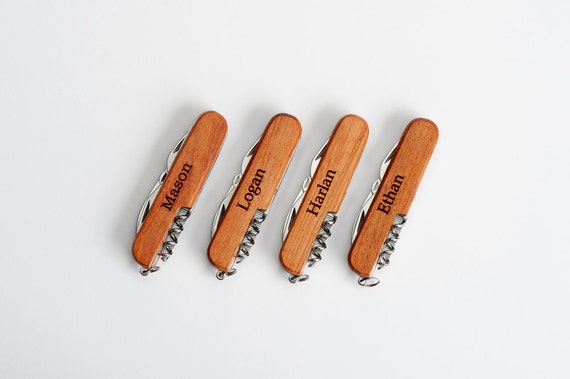 This definitely not something I would get for a kid, jsut so that we are clear.  For an adult, however,  I can think of several people who would love a personalized pocket knife.
My brother. My father in law.  My one friend who is always looking for a wine opener.
This is a very versatile stocking stuffer!
Aromatherapy Bracelet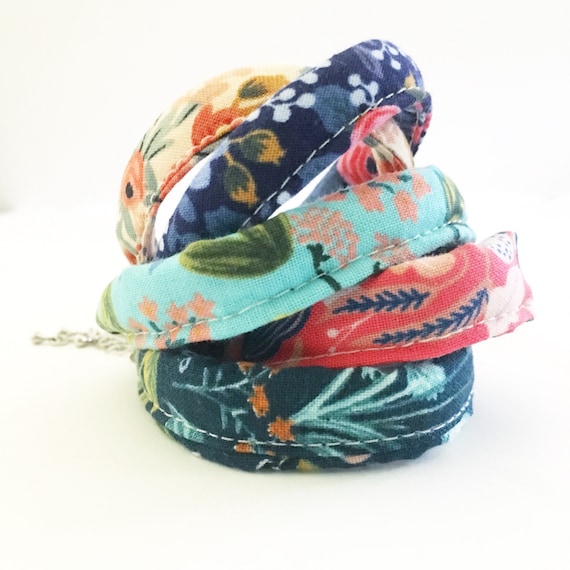 I have a friend who has an aromatherapy bracelet.  Hers is metal, though and I have a thing about metal bracelets.
I cannot stand the sound of a bracelet banging against the desk.
That makes these fabric aromatherapy bracelets very intriguing.  Pretty and functional.  You already know that I love that.
Coffee Cozy
A coffee cozy is an excellent stocking stuffer.  However, (and this is true of a lot of these gifts, actually) it also makes a fantastic coworker gift or teacher gift.
No one likes holding a cold wet iced coffee, or a burning hot hot coffee.
A coffee cozy is the perfect solution to this dilemma.  No one could be mad at this gift.
Alright, how did I do?  Did I cover everyone on your handmade stock stuffer idea list?  I hope so. If not, who did I miss?  What's the perfect stocking stuffer that I didn't find?
I want to know.  Drop me a comment!
If You Liked It Then You Shoulda Put a Pin In It!
(Visited 7,212 times, 1 visits today)