You would think that getting through the holiday season on a special diet would be sad and difficult.  I totally understand that.  BUT, it doesn't have to be.  On the keto diet, there are tons of options for amazing foods, including desserts. And for holidays, it's nice to have something a little extra special for dessert.  I've got some special keto dessert recipes to share with you that are perfect for the holidays!
It was almost a year ago that I started my Keto Journey.  I've never stuck with any diet for as long as I have stuck with this one.  I started with the help of Keto Bootstrap.  If you want to start Keto, but you're not sure how or why, that's the place to start.
I stay on Keto now not because I want to lose more weight.  I stay on it now because I feel amazing on it. Clear headed, happy, no aches and pains.  It's odd, I know, but there are keto side effects for me that I didn't expect.
And with fancy and delicious dessert options like the one's I'm about to show you, you'll see how easy it is to stay Keto, even through the holidays.
Keto Dessert Recipes Perfect for the Holidays
These recipes are brought to you from some of my very favorite bloggers who are fellow Keto lifestyle followers.
First up are a couple of scrumptious recipes from Have Butter Will Travel.
You don't believe it, do you?  That you can eat one of those while you're on a diet.  I know.  It seems like some cruel joke that I'm playing on you, doesn't it?
No joke, those are Keto friendly brownies from Have Butter Will Travel.  You can eat those.
If these Keto Rum Balls don't say Festive Holiday treat, I don't know what does.  They look just like a little snowball, don't they?
Any time I can combine a brownie with some coconut and some rum, I'm in.  What could be better than that flavor profile, right?
If you want to make even more amazing keto dessert recipes, have no fear, Have Butter Will Travel has a page FULL of them!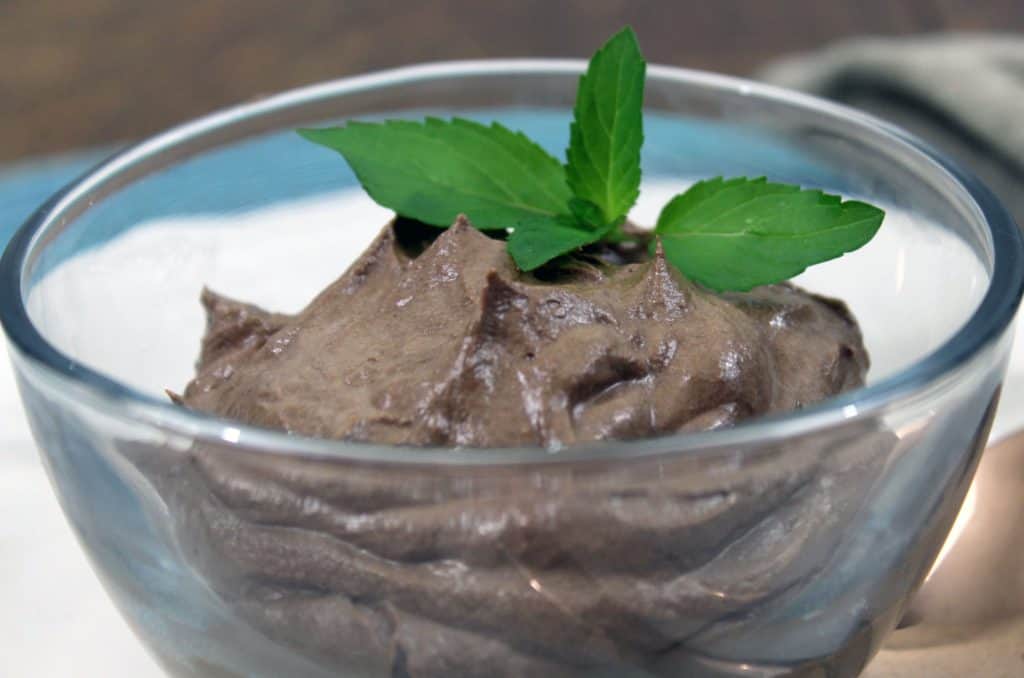 Peppermint and the holidays go hand in hand.  I will tell you, 100%, the thing that has the best chance of doing me in, is Andes candies.  If you put that green box in front of me, it's game over.
I'll eat the whole thing in one sitting and then look around for another box.
This pretty Peppermint Mocha cheesecake from my Cery at the Low Carb Keto Kitchen is just fancy enough for the holidays, especially with that festive sprig of mint!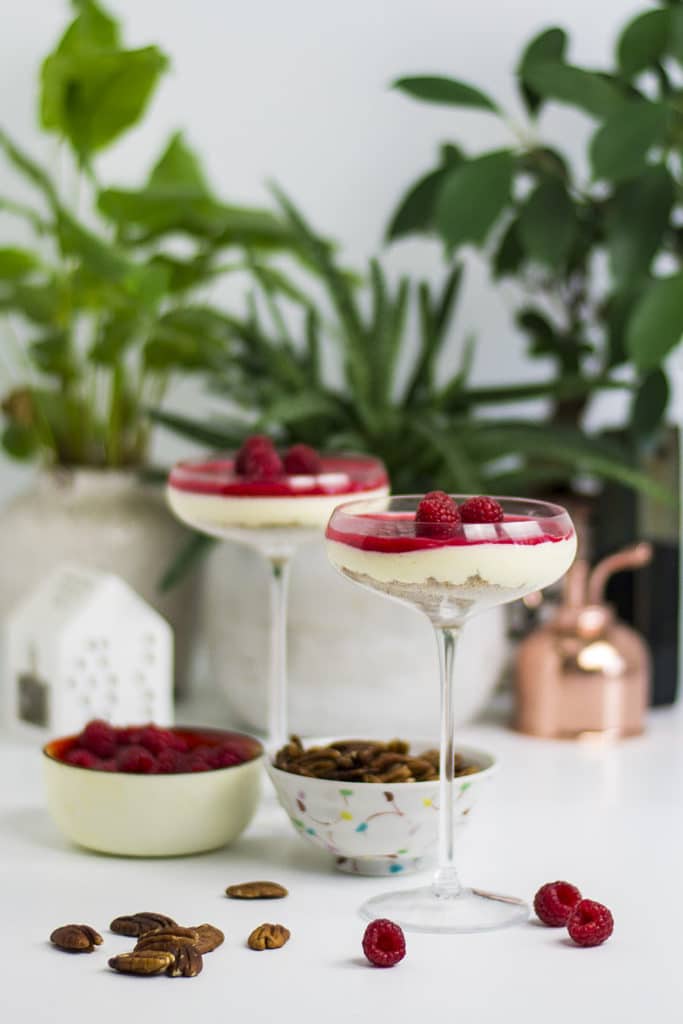 Easy Raspberry Keto Cheesecake
One of the coolest things about Keto is that things I never liked before (like berries) are suddenly delicious!  I would never have chosen raspberries as a fruit before changing to the Keto lifestyle, but now, they are the perfect tart/sweetness to munch on.
This Easy Raspberry Keto Cheesecake from Lorcan at I Eat Keto.  Is gorgeous.  All of your guests will marvel at this.  Keto and non-keto alike.
And as remarkable as that looks, it is indeed, very easy.
Recognize those pretty little dessert cups (I think they are actually for some type of drink, but they are perfect here!)?  Yes, that's Lorcan from I Eat Keto again!
Tiramisu?  Why, yes, of course.  Your guests will be so impressed.  Or you can just make this for yourself and eat it next to the twinkly Christmas tree.  That's fine, too.
We don't need a party for tiramisu.
Sometimes you don't really want dessert… You want something sweet, but, well, it's the holidays and you just want some booze.
This gorgeous Keto Strawberry Vodka from Laura at Little Yellow Wheelbarrow is perfect for a little after dinner buzz.
Now, if you click over to Laura and realize there aren't a lot of Keto recipes there, don't be mad at me.  She will win you over with her spunky personality and gorgeous projects.
I love this chocolate mousse from Andie of The Mummy Front.  Mousse is so decadent.  You really do feel like you're cheating.
But, you're not.  In fact, to stay in Ketosis, sometimes you actually NEED to eat a fatty dessert like this one just to stay in Ketosis.
Pretty amazing, isn't it?
Keto Chocolate Mousse Cheesecake Pie with Coconut Crust
And we'll round out this list with my own whacky dessert.  This hybrid mousse/cheesecake/pie is a definite fat bomb.
And that's a good thing for Keto.
I really love this dessert in particular because of the coconut crust.  It feels more like a traditional pie because it has that little bit of crispy crust in the bite.
And there you have it!  You most definitely do not need to suffer through the Holidays if you are living the Keto lifestyle.
There are all kinds of sweet and delicious keto dessert recipes for you to try and share with your family this holiday!
If You Liked it Then You Shoulda Put A Pin In It!
(Visited 576 times, 1 visits today)