I know you just slogged through Christmas shopping.  But Valentine's Day is right around the corner, so you might as well grab your credit card.  You need Valentine's Day Gift Ideas for Everyone that Matters.
Who matters?  Well, to me, my husband, my kids and I like to get my parents a little something for Valentine's Day because my mom still buys me a box of chocolates.  Dark chocolate that is the lowest possible in sugar because, you know, Keto.  And also because Chocolate. And a little cheat on Valentine's Day is ok.  As long as it's only cheating on your diet.
It's tough to think of good gifts, though, isn't it?  I never have any earthly idea what to get my husband.  He likes sports and movies.  I mean, movie tickets, I guess?  So, I've scoured the ends of the internet for unique gift ideas for the man in your life.  Don't feel like you have to toss this list after Valentine's Day, either.  If there are some gems on here, feel free to buy your man these gifts any time!
For the kids, I keep it simple  Their favorite chocolate and maybe something cute and handmade.  Because handmade says I love you.  Even if it's something you bough that was handmade.  If you make it with your own hands, then it says, "I REALLY love you".  Lol.  JK.  (not really).  But my daughter loves quirky things and handmade is usually quirky.  My son, well, he's a typical boy who is very difficult to buy for.
And my parents, well, I've found some really cute Valentine's Day Gift Ideas that say, You're the Best Parents Ever Seeing as YOU created ME!  And then I wow them with an amazing gift.  Perfect right?  In the card I will write, "Dear Mom & Dad, Thank you for instilling this amazing Self Esteem in me!".  And they will roll their eyes and silently think, "We had NOTHING to do with that, you loon".
Valentine's Day Gift Ideas for Everyone Who Matters
I went to all of my favorite places to find these gifts.  Amazon.  Etsy.  And all of my favorite "mom and pop" type Makers on the Internet.  I tried to take into account all sorts of budgets, so hopefully you can find something here that is perfect for the people you love.
Valentine's Day Gift Ideas for Him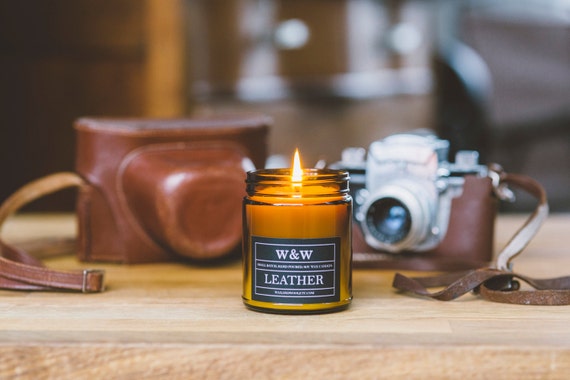 Women have kind of cornered the market on candles.  I did however see some more masculine scents while Christmas shopping this year.
I love the smell of leather and I think the idea of a special candle for your husband or boyfriend is great.  It seems like most of the things in the house are more for me or the kids.  So why not a candle for him?
Men need pampering, too, don't they?  A little Self Care for the husband?  Why not.
Anything to improve the look of that beard, right?
My husband is a faithful gym goer, but he cannot go without some ear buds.
Also, he likes to listen to podcasts when he's falling asleep and THE VERY FIRST THING in the morning.
So ear buds are important to our marriage.  These have almost 5,000 5 star reviews on Amazon and are less than $20!
When you are really stuck on what to get a person, a Fitbit is a universally well received gift. It almost makes exercising fun and I love that it tracks your sleep patterns.
How about a personal stylist for your guy for Valentine's Day? Sounds like a luxury, right?
Well, it is, but with a service like Trunk Club from Nordstrom, a stylist will help you build a wardrobe you love!  Or, he'll love in this case.  Although they do offer the service to women, too.
My husband is a big movie buff.  A projector would really take his movie watching to the next level.
And who doesn't want to watch Heat for the 473rd time in large scale?
Valentine's Day Gift Ideas for the Kids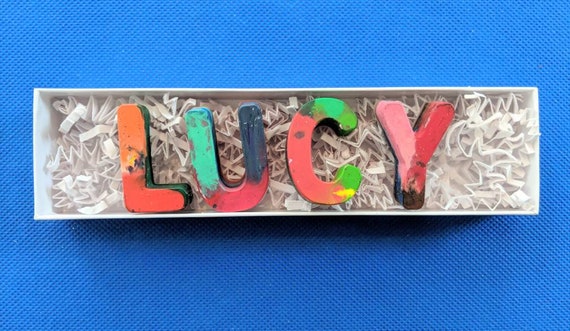 I love these melted mixed up crayons and giving your child a set in their own name makes these even more special.
Add on their favorite chocolate and you are done!  Best Mom ever!
These bath bombs are gender neutral, don't feel like it's only the little girls who will love these!
And, these have a surprise inside!
A talking plush Hamster?  Let me clarify.  It doesn't just talk.  It repeats what you say.
Hours of fun!
When my kids were younger, I loved getting them holiday themed books.  This one looks adorable.
This idea for Valentine's Day, I think, is perfect.  It's educational, it's pretty, it's something the kids can take care of you.
And when the plant is grown, the leaves close when you tickle them!  How cute is that??
Valentine's Day Gift Ideas for Your Mom, Dad or other Adults you Love, but Not Like That
For everyone else on your list, there are two things that you can almost never go wrong with.  The first thing is Flowers.
Order them from a service like 1800 Flowers or save some money and grab a bouquet from the grocery store.  Whoever gets them, will love them. Without a doubt.
And, of course, chocolates.  Godiva is delicious, but again, splurge on something if you want, or grab a Hershey's bar and wrap it with a red bow.  As long as it's chocolate.
Ok, that's my list.  Valentine's Day Gift Ideas for Everyone That Matters. We've got no excuses.  We will get them the gifts that they love!
What did I miss?  Who did I miss?  Do you do Valentine's Day Gifts for your kid's teacher?  Should I?  Does it help their grade at all if I do?
What was the best Valentine's Day present you ever got?
Leave me a love note in the comments!  It's possibly the only Valentine's Day Gift I will get, aside from the box of chocolates from my mother. So please.   A comment would make my day!
If You Like It Then You Shoulda Put a Pin In It!
(Visited 267 times, 1 visits today)