I love my morning bulletproof coffee.  I like the ritual of pulling my mug out of the cabinet, turning on the Keurig, listening to it whir and heat up.  I love the weekend when I can sit down on the couch and drink my morning coffee.  Sometimes I stare out the window.  Sometimes I stare at the phone screen.  There's usually a blanket involved.  It's quiet.  Except for maybe the cat yelling at me to feed it.  ***This post contains affiliate links. If you click one and make a purchase, I may receive a commission at no additional cost to you!***
It's a full sensory experience.
But did you know that if you are on the Keto Bootstrap diet, your morning coffee can be a key component in getting all of your fat for the day?  It's called Bulletproof Coffee.  Worst name ever, but it tastes delicious.  Better than normal coffee, I promise.
I know this doesn't sound appealing.  I get it.  I honestly do.  Fat in your coffee?  Gross.
But, if you think about it you're already putting cream in your coffee, right?  So.  Why not replace it with super high quality grass fed butter?  And maybe some coconut oil?
Oh, right because it sounds disgusting.  Well, I'm here to tell you that you should totally just TRY it.  Because it tastes amazing, the grass fed butter is filled with vitamins and it will put you well on your way to reaching your fat goal for the day. Did you know that my fat goal for the Keto Bootstrap is 112.5 g a day?  I mean, that's a personalized number for me and everyone's is a little different, but you have to consume a LOT of fat to become a fat burner.  If you're wondering where to figure out all of this magical fat burning, Keto information, check out Keto Bootstrap.
Bulletproof coffee takes a tiny bit more effort than your normal morning coffee.  Instead of adding cream and sugar, your going to add butter and coconut oil, some sweetener, maybe some vanilla if you have an extra half a second and then whir it in the blender for 15 seconds.  So we're maybe adding 1 minute to your morning routine, ok?
And there are so many amazing Bulletproof coffee recipes for you to try. You can keep it simple or you can get super fancy.  You can even do bulletproof tea OR bulletproof hot chocolate.  Did you even imagine that was a thing you could have while on a DIET?
5 Bulletproof Coffee Recipes to Start Your Morning Off Right
Perfect Cup of Ketoproof Coffee from Ruled.me
This is the classic, basic starter bulletproof coffee.  This is the, I'm about to run out the door, gotta get something in my coffee cup before I leave the house, bulletproof coffee.  It will get you through the day.  It looks like a gorgeous latte and it will taste delicious.  You can't go wrong with this.  You get your caffeine fix and you get your fat fix.
Now that we've got the starter recipe down, we can totally start mixing things up.  Here are some of my favorites.
Salted Caramel Latte from Your Healthy Home Body
Salted Caramel?  Sign me up.  This is what I love about the Keto Bootstrap.  You are truly NEVER deprived.  If you put in a tiny bit of extra effort, you can figure out a way to have pretty much all of the things you love. Except popcorn. I  haven't figure out an alternative for popcorn yet.
S'more Bulletproof Coffee from Low Carbology
  I 100% love anything that tastes like a s'more. I almost can't talk about this because my mouth is starting to water for an actual s'more.  And I never get cravings for anything now that I've been on Keto Bootstrap for so long.  But s'mores are like cryptonite.  So, yeah, let's kill that craving with some S'more Bulletproof coffee, right??
Cinnamon Bulletproof Coffee from Slimsanity
When everyone is sipping spicy egg nog at Christmas time you can do your Cinnamon Bulletproof Coffee.  Or you can just drink this any time of the year. It's a super simple way to add a little extra flavor to your coffee.
Bulletproof Chai Tea from Cheerfully Imperfect
And how about some tea?  Chai tea? That's my favorite tea, btw, in case you ever stop by and want to bring me a tea.  I've also seen Bulletproof green tea.  Basically, if you're drinking a hot beverage, try adding butter and coconut oil to it and whirring it in the blender.  What's the worst that could happen??
And I have a bonus for you.  Do you want a bonus?  Of course you do!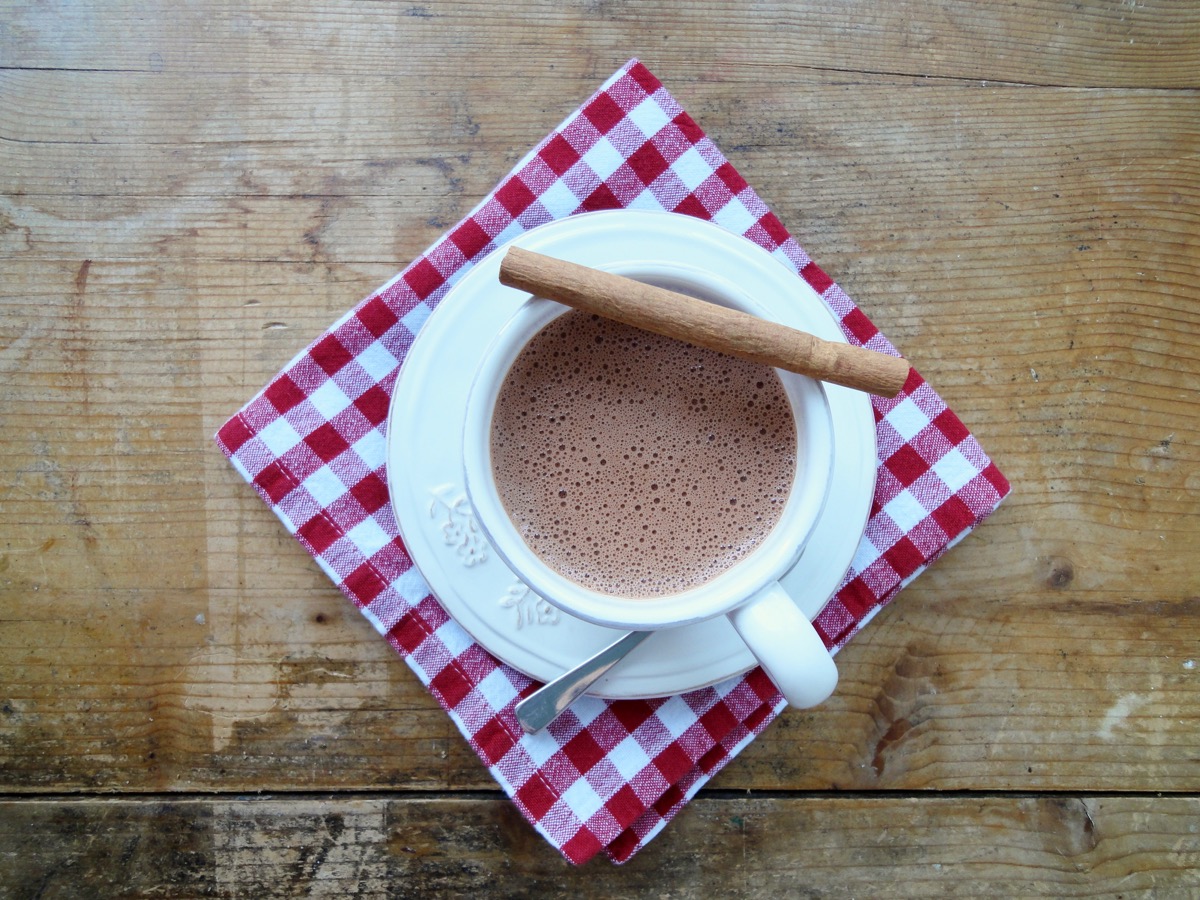 Bulletproof Hot Chocolate from Makan with Cherry
Bulletproof Hot Chocolate.  Yes, it's a thing.  I actually prefer that any drink I drink is hot, so having all of these hot drink options that include luscious fat are a very good thing.  Who doesn't love a super creamy hot chocolate, right?
If all of this talk of bulletproof coffee has made you want to try the Keto Bootstrap, I strongly suggest that you check out Keto Bootstrap. Keto is more than just a low sugar/low carb diet. It can be a fairly delicate balance of foods and nutrients and I strongly suggest having some guidance on how to do everything properly.  The customer service with the program is phenomenal.  I emailed Elisa a question about macros WHILE I was writing this post and she got back to me before I had finished writing!  And it's SATURDAY!
Alright, I've given you every one of the very best Keto Bootstrap friendly Bulletproof coffee recipes that I could find.  Which one will you try first?  Or, the better question is, which one did I miss?  Are you an old Bulletproof coffee pro?  What am I missing out on?  Spill the tea! (pun totally intended.  Never trust anyone who says no pun intended!).
If you're interested in reading more about my Keto Journey, check out these posts:
Amazing Keto Recipes to Start the New Year Right
Keto Super Bowl Snacks & And a Keto Diet Update
Keto Snacks I Can't Live Without
This is the Simple Keto Meal Plan You are Looking for
Easy Keto Dessert – Chocolate Mousse Cheesecake with Coconut Crust
Keto Smoothie & Shake Recipes for When You Don't Know What to Eat
If you liked it then You Shoulda Put a Pin in It!